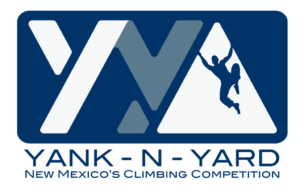 OCTOBER 20TH & 21ST, 2023 
The Yank-N-Yard is not just a competition; it is an annual gathering of the Southwest's climbing community. Each year we strive to grow and provide a spectacular event while strengthening our local and national communities.
OPEN COMPETITION
$15K prize purse
Returning to our classic format, the YNY is the best little climbing competition in the country! Qualifiers will take place on the evening of October 20th and the big show and party are on the evening of Saturday, the 21st. You will not want to miss watching the men and women open finalists competing for their chance to win big. And we're bringing it back! The finals will feature 4 zones including 2 highball zones over airbags. 
This year we have decided to open up the prize raffle to any open competitors that do not make finals.
Advanced Registration (closed October 15th at midnight)
Late Registration (October 16th-21t)
REGISTRATION & VOLUNTEERING
The Yank-N-Yard consists of the following three competitions. All competitors in the USAC Youth QE and the Citizens' Competitions AND volunteers are entered in the prize raffle!
Sign up here to volunteer:
Open & Citizen Volunteer Sign Up HERE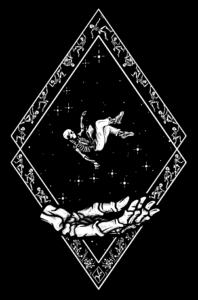 THE SHIRT
Every year, Aaron Stromberg comes up with an awesome new event shirt. Here is this year's sneak peek.
Get your specific fit (men's or women's) and size by registering early. Sorry, if you register after September 29th we cannot guarantee a comp shirt...and would that not be a pity?
If you are registering for the youth comp, click here to reserve your shirt. The deadline for assuring you get the preferred shirt size is also September 29th.
LOCATION
North gym address: 6200 Alameda Blvd NE, Albuquerque, NM 87113
Phone number: (505) 209-2081
EVENT SCHEDULE
Thurs, Oct 19, 2023  

6:00 pm, Open and Citizens' Judges meeting

Fri, Oct 20, 2023

 

5:00 - 5:45 pm, Athlete Check-in

5:45 pm Rules Meeting

6:00 - 9:00 pm Open qualifiers

9:15 pm Open Competitor Raffle and Results Announced

Saturday, October 21, 2023 

7:00 am Judges/Volunteers Checkin Opens

7:30 am: Check-in for Youth competition

7:30 am Judges Meeting

8:10 am Rules Meeting

8:30 am - 11:30 am: USAC Youth Competition 

11:30 am: Citizens' Competition Round 1 Check-in Opens

11:45 Round 1 Judges Arrive

12:00 pm - 2:00 pm: Airbag Opened for Open Finalists

12:00 pm: Youth awards and Raffle

12:15: Round 1 Competitor Meeting

12:30 pm - 3:00 pm: Citizens' competition Round 1 

3:00 pm: Citizens' Round 2 Competition Check-in Opens

3:15 pm: Round 1 Raffle
3:15 pm: Round 2 Judges Arrive
3:45 pm: Round 2 Competitor Meeting

4:00 pm - 6:30 pm: Citizens' Competition Round 2

6:00 pm - 7:30 pm: Party!!!

Music by the Stray Dawgs

6:00 pm: Isolation Volunteers

6:30 pm: Open Finals Athlete Check-in to Isolation

7:00 pm: Isolation Closes

7:15 pm: Doors Open for Open Finals Competition

7:45 pm - 9:15 pm: Open Finals Competition

9:30 pm: Citizens' Awards, Round 2 Citizens' Raffle, and Open Finals Awards 
We start the event on Friday evening with an Open Category redpoint qualifier round for a chance to compete in the finals for cash. While the Open category is obviously a "serious" competition, the Youth and Citizens' rounds are more about gathering with friends and achieving your personal best. All Volunteers, Youth, and Citizens' competitors are entered into our prize raffle with an equal chance to win your share of over $5K in prizes. And did we mention the $15K prize purse for Open?
We kick off Saturday with a USA Climbing sanctioned local youth Qualifying Event (QE) bouldering competition in the morning before the Citizens' competition for adult recreational climbers in the afternoon. The three rounds will help distribute the crowd and allow everyone to climb to their heart's content or the capacity of their skin, whichever comes first.
In the evening, everyone joins the party and gathers around for the main event, the Open Finals (and your chance to see some high balls and landings on the airbags!). Competitors' and volunteers' registration includes a meal ticket for the party, free entertainment from the Stray Dawgs, and a viewing ticket for finals. If you are not competing or volunteering and would like to attend the party and view the finals click the link below to purchase your ticket for $20.