Join us for the return of Stone Cup. This is a Red Point format Lead and Top Rope competition. Our Stone Cups are community-focused, low-pressure competitions where often the results matter less than the number of smiles. Expect creative climbs, free beverages and snacks, and great conversations.  Many people just come for the fun and don't worry about the scoring. Winners receive bragging rights. Grab a Top Rope or Lead certified belayer and we'll see you there!
Cost
Free for members, day pass for non-members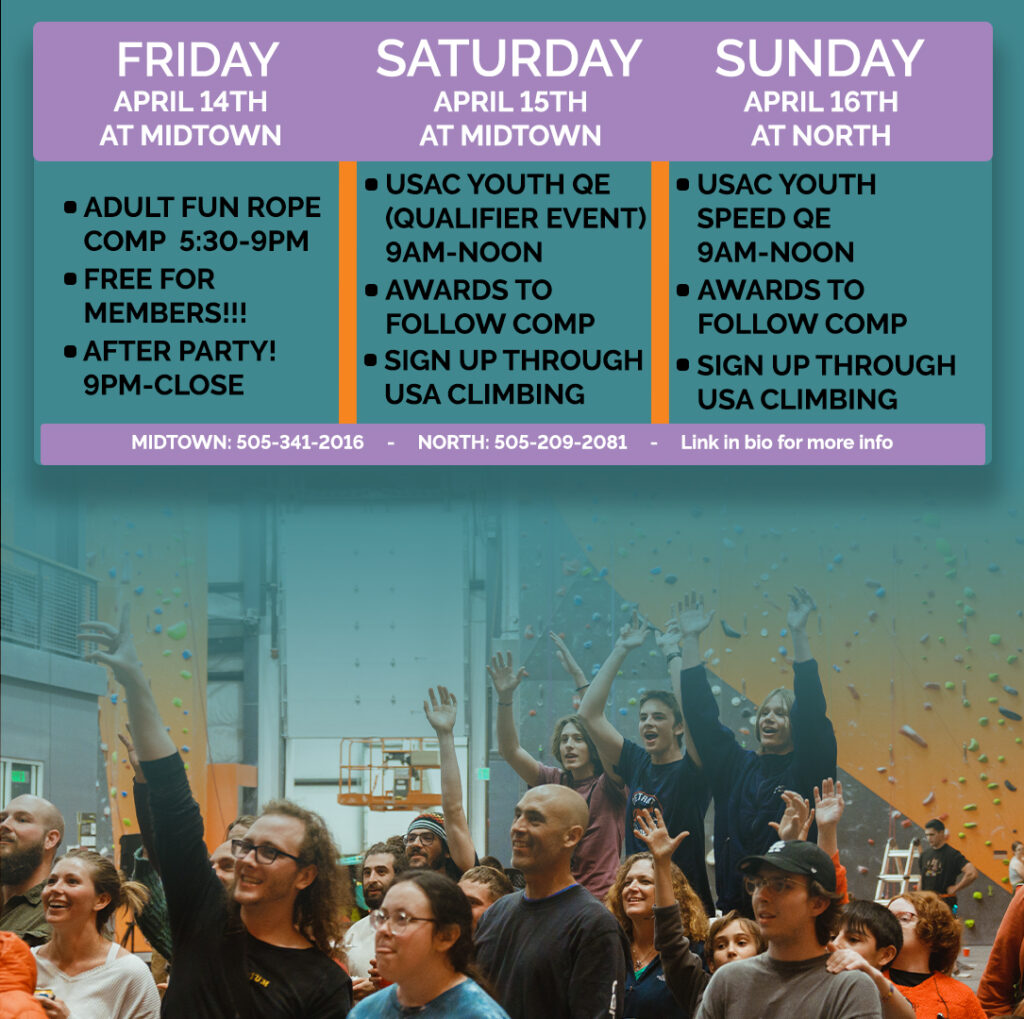 Format
This is a redpoint format competition. There will be many routes of varying difficulty available to try on lead or top rope.
Categories
Male & Female, 19 and under, 20-29, 30-39, 40-49, 50 and over
Non-Binary, all ages
Scoring
Scoring will be recorded using the digital service Vertical Life. Details will be sent via email to registered competitors. Competitors or belayers will self-report attempts and completions based on the honor system. Staff will be available to assist with any technical difficulties. Make sure your device is charged at the start of the comp. Scores will be based on the cumulative points of your top 3 climbs, not total points for all climbs (even if you complete 20 routes, only the most valuable ones will contribute to your final score).
Each climb will be worth a set amount of points based on difficulty. Points are only awarded for the completion of a climb.  Leading a route will be worth more than top-roping the same route. Tie-breakers will be decided by # of attempts.
Redpoint Tips:
Preview the routes, since there is no bonus for an onsight; plan out your beta
Be selective, since only the most valuable routes completed count towards your final score
Take breaks to rest and plan
Manage your time, pay attention to which routes are popular, and plan accordingly
Make every attempt count
Have fun!
Rules
Competitors, please be aware of the following that you:
May not climb comp routes prior to the start of the event
Must have a top rope or lead certified belayer
Must lower off the route after the first fall or hang
Must self-report score using an online tool (instructions will be sent via email prior to competition)
Must register online or at the Midtown front desk
Are allowed only one attempt per turn
And of course, once you started consuming alcohol, you will be done with climbing.
After Party
After participants turn in their score cards everyone is welcome to finish the night with a beer on us! Anyone 21 and older of course ;). Snacks and other drinks are also available to gather around and enjoy the end of the night.