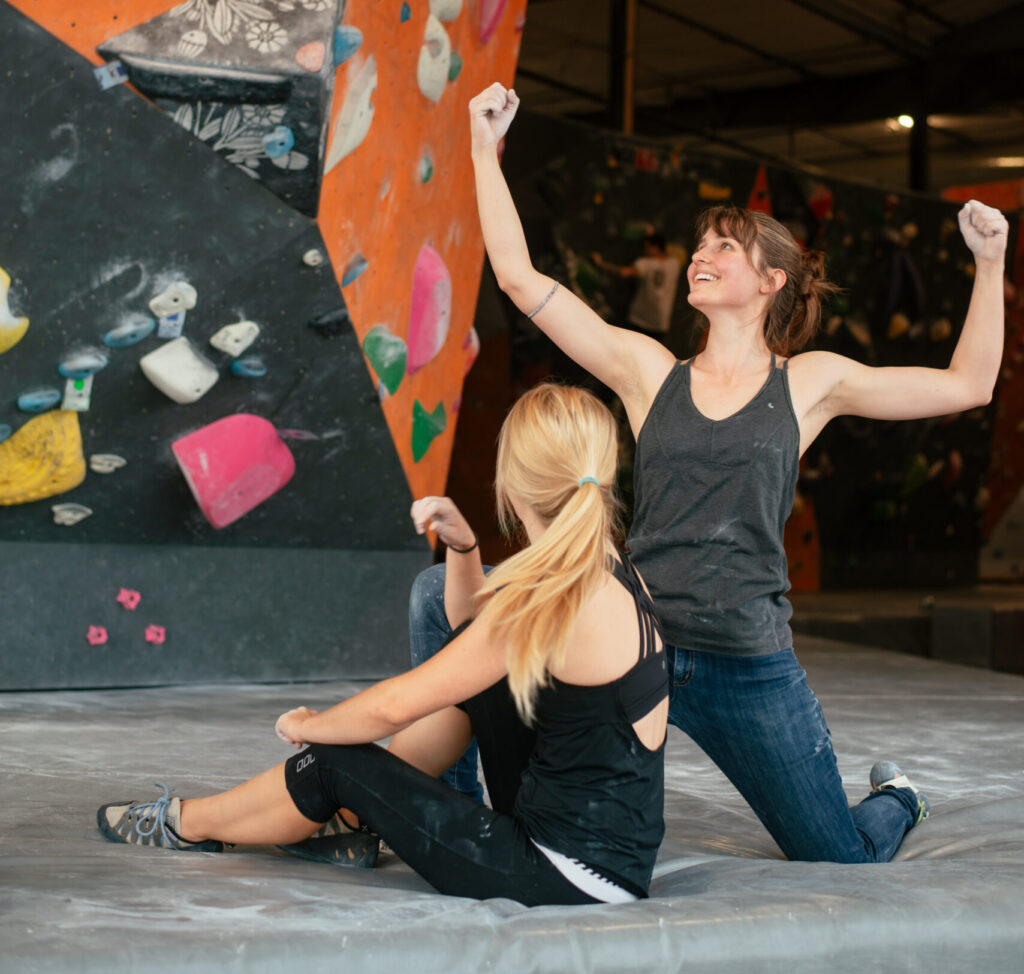 Ladies Night
Ladies' night is a chance for women to come together and climb! These events take place monthly:
3rd Friday of the month
5 pm - 9 pm
Both Midtown and North gyms
Free for members or $14 (includes gear) for non-members
If it's your first time with us, please fill out a waiver and we will get you set up with gear and an introductory orientation.  
All ages and experience levels are welcome! This event is trans and non-binary friendly.
This group is the brainchild of Cat Hulshoff.  In her own words:  "I started climbing at the gym several years ago as an alternative to physical therapy and as a way to get in shape. I had been in a car accident and my body just never seemed to recover. A friend recommended climbing and I was really excited until I showed up for my first session. I was so intimidated by the athleticism and skill and truly didn't see myself as fitting into the culture. I felt slow, and heavy, and in the way. Like most gyms, I thought I would be invisible. But I started to make friends and started to meet other womxn like myself just trying to better themselves through movement. I climbed with womxn of all sizes and skill levels encouraging each other. Climbing changed how I felt about my body and I felt encouraged to try everything in the gym. I started to feel like I belonged and my body started to respond positively. I felt better after every climb and one day I realized it wasn't about fitness anymore but about getting a little better each time. I want to share this success with other womxn looking to break out of their comfort zones, and I hope they find the same confidence and success that climbing has given me.
Climbing is for every body."⁠