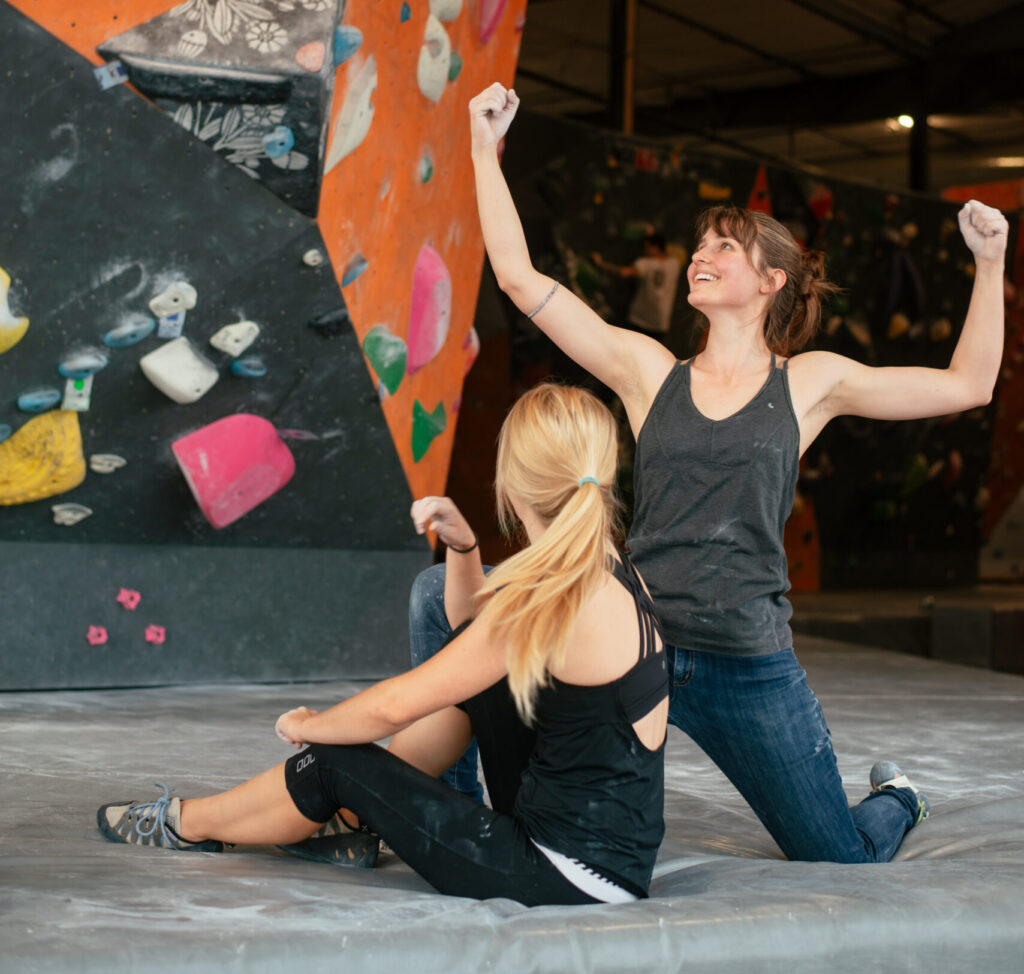 Ladies Night
Ladies' night is a chance for womxn to come together and climb! These events take place monthly (check out the calendar for the dates):
3rd Friday of the month

5 pm - 9 pm

Both Midtown and North gyms

Entry is $12 and includes gear
If it's your first time with us, please fill out a waiver and we will get you set up with gear and an introductory orientation.  During COVID restrictions, please make a two hour reservation at Midtown or North sometime during the time slot before you arrive.
All ages and experience levels are welcome! This event is trans and non-binary friendly.