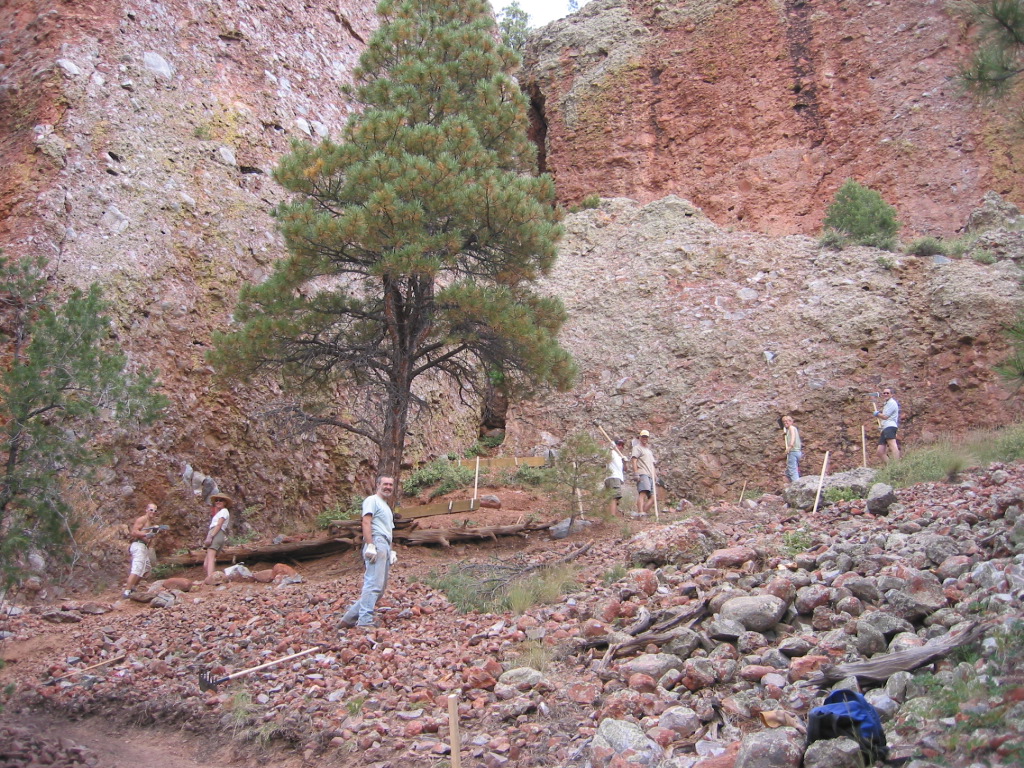 Outdoor Advocacy
Bryan Pletta, our president, is also founder and president of NM Climber Resource and Advocacy Group (NM CRAG) and local coordinator of The Access Fund. Through these organizations and with the gracious and enthusiastic participation of local volunteers, local areas were cleaned up and access trails and belay platforms have been built and improved.  Bryan also acts as a liaison of these two organizations with the Forest Service offices in the state.
Over the years, Stone Age has been proud to sponsor the following activities:
ShredFest - this event took place for several years in a row at U-Mound
Trail Days at Enchanted Tower - Datil trail building and terrace building at the foot of the tower
Trail Days at El Rito - rerouted the trail from parking and 2 sessions of terrace building
Trail Days at Diablo Canyon - built all trails to the Solar Cave and Winter Wall and installed fire rings
We look forward to more events like these in which, with the help of our local volunteers, we keep NM climbing accessible, safe, and available for future generations to enjoy.
To help us take care of New Mexico's climbing areas, practice Leave No Trace 7 Principles.